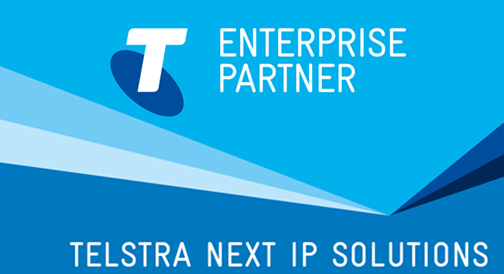 Enjoy reliable and secure data connectivity over Telstra's world-class wired and wireless networks. For extra convenience, you can add IP voice and video telephony through a simple, converged network solution, all for a single monthly price per site.
Gateway's Solutions Architects can design and implement your Telstra Next IP Network. That is scalable, fast and available to support productivity and growth. Telstra Connect IP delivers that through a simple, end-to-end, turn-key solution. It includes access, Network and on-site equipment components plus maintenance and support with cost-efficient, price-per-site billing.
We can help you select an access type to suit each site, including wireless access using Connect IP™ Next G® where fixed-line connectivity is not practical. You also have the option of using Connect IP Telephony. This enables you to use IP phones and video telephony with the simplicity and cost-efficiency of one, converged voice and data network.
Benefits - Professional Services
Global Connectivity
International Private Line
Ethernet Private Line
Ethernet Virtual Private Line
Virtual Private Lan Service
EPL Express
Global Internet
IP Transit
Global IPVPN
Global Managed Network Services
Global Managed Network Services
Global DDOS Protection
Global IPVPN
Global Cloud Services
Connected Colocation
Cloud Infrastructure
Cloud support contact details
Global Collaboration Services
Global Telepresence
IP Audio Conferencing
Conference Access Numbers
Premium Audio Conferencing
Virtual Contact Centre
Web Conferencing